Miniature Cattle Home
Welcome to Oliver Miniature Acres!


Our little hobby farm is located in east Texas near Jacksonville. You may be asking what are miniature cattle? If so, please see our page about mini cows, for breed descriptions and size information. If you're asking yourself why mini cows? Please visit our why mini cows page.  We have added a tips page or a frequently asked questions page to answer some of your questions. Please feel free to  contact us if you have good information to add or would like us to add something else, it's tailored for you.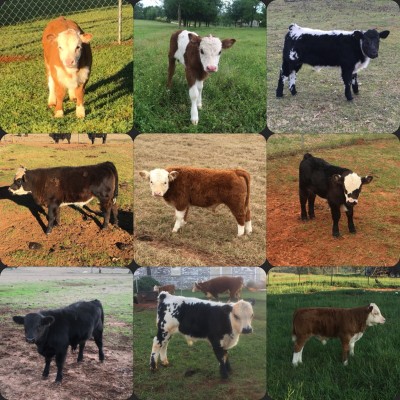 Some of our past calves
Our Mission
Help - Most importantly we want to help you have the knowledge to be able to take care of and calve out these precious little cows!
Gentle - We handle our cows on a daily basis. 
Quality - Our miniature herd receives the best mineral, hay, feed and proper vaccinations. We will not wean them early or stunt their growth. Our seed stock has great confirmation. 
Beef Breeds - We are concentrating on beef breeds such as Lowline (Aberdeen) Angus and Miniature Herefords. We have a couple of odd cows as well.
Registered - We raise predominantly Registered Mini Herefords and Lowline (Aberdeen) Angus, but have a few other unregistered cattle as well.
Size - We have a variety of sizes from really short miniature to midsize mini or classic size.